I can't imagine anyone sets up a business with the primary intention of winning awards. It definitely wasn't the case with Deazy. But when you win or get nominated for an award, then it is hugely gratifying.
The UK eCommerce awards certainly fall into that category, and the whole company is delighted to be nominated for our work with Popeyes UK in the Food & Drink Ecommerce Website of the Year award. This explains more about the project.
Who is Deazy?
Deazy is a curated marketplace of development talent, a platform to connect enterprises, VC-backed scale-ups, and some of Europe's biggest agencies with the right development talent for every engagement in a smart, cost-effective, scalable, and flexible way.
We work with established teams to provide a far broader skill set and technical expertise, with capacity and flexibility to suit all needs. We help keep digital transformation programmes on track by addressing capacity and capability issues.
Among our many customers is Popeyes UK. The franchise company is responsible for more than 200 Popeyes and Burger King restaurants across the UK, Scandinavia, and the UAE.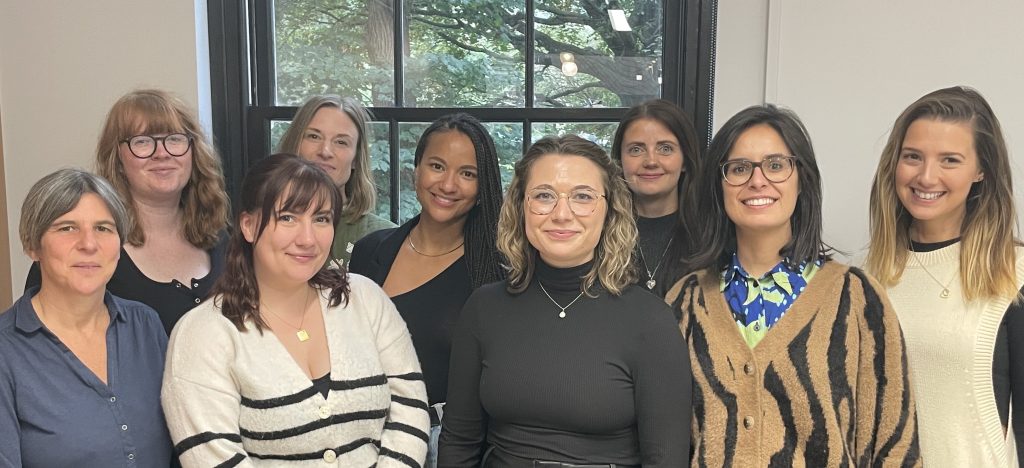 Working with Popeyes UK
Popeyes UK first approached us to create a bespoke new platform that included: a global CMS, multiple websites across two brands, an app, an admin portal, and a new online ordering system from restaurant tables as well as Deliveroo. The project was part of the company's launch of 11 UK Popeyes restaurants and several delivery kitchens. It also needed to be completed in five months.
The key challenge of this project was finding a way to cater to the company's diverse customer base, varied branding, and wide range of custom functionality. Customer experience is imperative for Popeyes UK, and the website needed to reflect that, providing a seamless experience and journey for users.
Popeyes UK initially considered using the franchise's existing marketing platform. However, to give its customers the best possible experience, it decided to build a bespoke platform from scratch.
The Project
We connected Popeyes UK with our Delivery Partner, Angry Nerds, to bring the platform to life. It needed a cleverly built bespoke ordering platform which could be 'reskinned' to serve Popeyes' UK customers (and Burger King's Scandinavian market).
The first part of the project required completion within five months as Burger King's Scandinavian website, apps, and CMS were about to be decommissioned. This meant the team was required to build a new CMS and web interface and accompanying iOS and Android apps from scratch. The build also required the creation of unique features, such as QR code scanning functionality to access restaurant offers and discounts, to fit into existing user journeys.
The final deliverables of the project's first phase consisted of the build and launch of a bespoke marketing website. This platform was then re-branded in tandem to serve the Popeyes UK offering. Additional order and pay functionality were created to serve the company's UK market.
The Results
We always want any project to deliver tangible results for the customer, and this was no exception. Engaging our Full Build function allowed Popeyes UK to think big and get the results they were expecting without having to get bogged down in the details of day-to-day project management. It also meant they could move fast when in need of urgent delivery.
There was a tangible impact on the business because of the new website. The Popeyes store in Stratford now receives 20% of its revenue from the website. The Average Order Value (AOV) is around £14.00 for online, which is £1.00 higher than through the restaurant. 2022 revenue was £800k and 2023 so far is £700k, so the results are significantly improved.
We are really proud of our work for Popeyes UK, alongside our delivery partner, Angry Nerds. To be nominated for such a prestigious award is a testament to the hard work put in by our team.
All the nominees in our category would be worthy winners. But of course, I'm biased and would love to see Deazy win, to be the icing on the cake of a highly successful project.
Andy Peddar, CEO, Deazy