We're thrilled to announce that Vape Superstore has been shortlisted for three esteemed awards this year:
UK Ecommerce Website of the Year
UK User Experience of the Year
Omnichannel Experience of the Year
This recognition is a testament to our team's dedication, our commitment to our customers, and our drive to lead in the vaping industry.
Reflecting on Our Journey
Since our inception in 2015, Vape Superstore has evolved from a fledgling idea to the UK's premier online store for vaping products. Navigating the challenges of marketing regulated products, we've strategically focused on organic traffic, referrals, and email marketing, establishing a strong presence in the industry.
Last year, we were honoured to be shortlisted for the B2C Ecommerce Website of The Year. While we didn't take home the award, the experience reinforced our determination to innovate and excel further.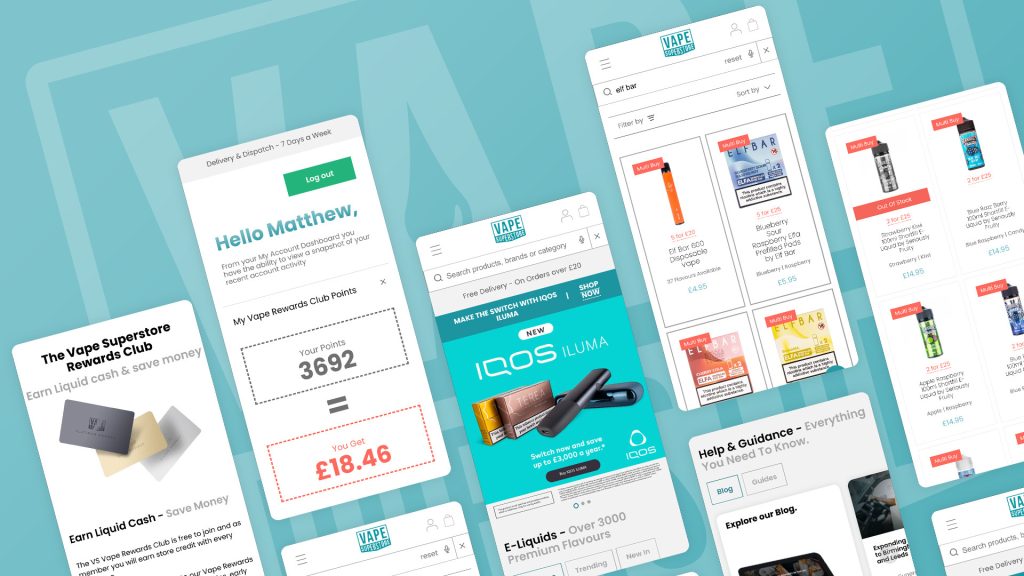 Innovation: Our Key Differentiator
In 2022, we integrated the Algolia Search and Recommend tools, elevating our website's user experience. This strategic move, coupled with our commitment to best practices and responsible retailing, underscores our leadership in the vaping industry.
"It's an incredible feeling to see Vape Superstore being recognised on such a prestigious platform. These nominations are a reflection of the relentless effort, innovation, and commitment of our entire team. We've always aimed to provide the best for our customers, and this recognition fuels our drive to continue pushing boundaries in the digital space." – Dan Judd, Head of Digital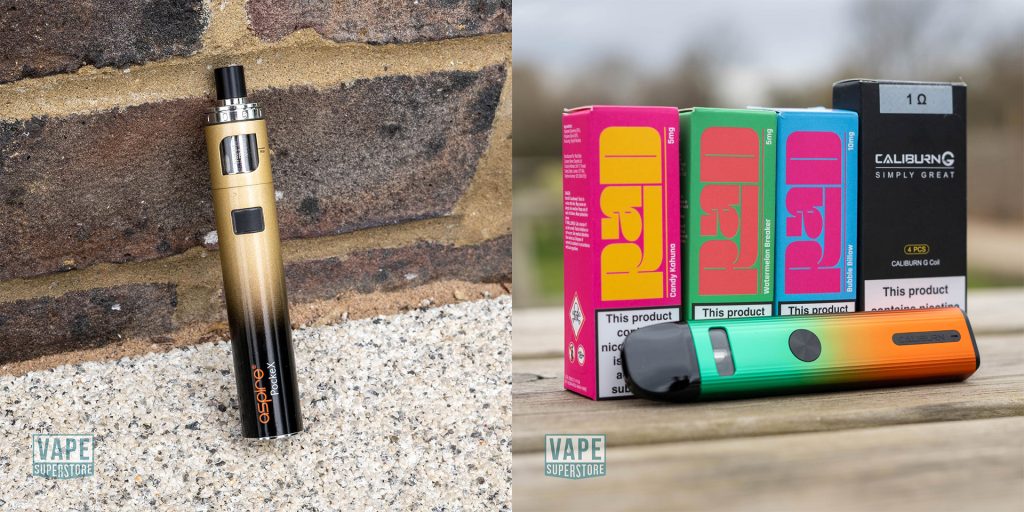 Why We Stand Out
Our track record in the vaping industry speaks for itself. Our commitment to excellence, whether through product quality, customer service, or responsible retailing, sets us apart. The recent enhancements to our website, combined with our focus on customer satisfaction, underscore our position as industry leaders.
Our emphasis on personalisation, advanced segmentation, and tailored marketing initiatives has further solidified our reputation. We ensure that our customers are well-informed, making their experience with us seamless and rewarding.
Looking to the Future
Being shortlisted for three awards is a significant achievement for Vape Superstore. It reflects our team's hard work, our community's trust, and our vision for a healthier smoke free UK. As we await the awards ceremony, we want to extend our gratitude to our loyal customers. Your support has been instrumental in our journey.
Stay Connected
Facebook | X | Instagram | Youtube | LinkedIn