In what was a really challenging year for everyone, one of the undoubted highlights for Wellworking was to be recognised as a finalist in the annual UK eCommerce Awards, which  celebrate and recognise the best projects, products and people working in the online industry. 
Wellworking was shortlisted in the "Covid Continuity" category and the best part about that was the opportunity it gave us to showcase the work our team has done. We've been working with our customers, colleagues and suppliers, to make sure their teams have not only been working well during the pandemic, but also ensuring that they have stayed safe and healthy.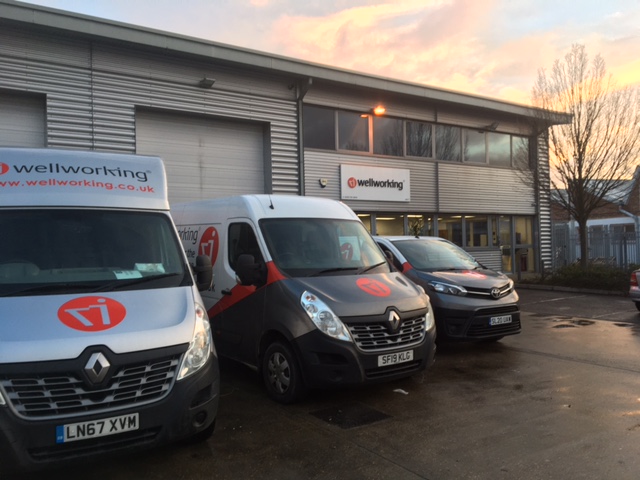 Don't forget, we've seen a transformation in the way people work during the past two years. Firms asked their staff to work remotely, us included, and numerous offices were completely closed for several months, vastly reducing our traditional market for workplace furniture.
Wellworking had to adapt overnight and meet the new demand for quality office furniture at home as firms made sure their staff could work productively and comfortably away from the office. Making the most of our existing in-house delivery network and website, we developed the Wellworking Home Working Solutions programme to allow firms to easily order the right desks, chairs and accessories online and have them delivered in a covid secure manner to their staff. This allowed firms to continue operating during the pandemic knowing their staff had an ergonomic and healthy workstation at home.
We also saw a huge increase in individual customers looking to create a home office and redesigned our website to make it easier for them to choose and order the products they needed. Thanks to our excellent relationships with suppliers, we were able to carry many items in stock in our own warehouses for fast delivery.
Our staff really pulled together and helped us continue to deliver our top-rated service. Despite the pandemic, we maintained our five star Trustpilot rating by working alongside and developing this vastly increased customer base.
Being a finalist for this award has allowed us to be benchmarked against our competitors but it is more than just industry recognition.
It reinforced to our staff what an incredible job they had done in rising to the challenges and overcoming the obstacles that Covid-19 put in the way. Being able to show the finalist logo on our website has given our customers even greater assurance that we will deliver on our promises of an easy ordering process, exceptional service, quality products and smooth-running logistics. It has further cemented our relationships with the amazing suppliers we work with by proving their brands and products are safe in our hands.
Luke Munro, Wellworking's Managing Director said: "Entering this award was a chance for us to examine whether we measured up to the challenges that this pandemic has given us all in keeping our customers, staff and suppliers safe and working well. I couldn't be prouder of our team, nor could I be more grateful to our clients and suppliers."
Our company vision is 'Everything about working well' and we stand by that in everything we do and help our customers to do the same in their working lives. We coined the term 'WellworkingÒ' when we named our company back in 2008. Being a finalist just proved to us that our vision is truer than ever, especially as we move into a period of great change as more turn to online for household purchases.
If you want to find out more about what we do and how we do it you can visit our website  at www.wellworking.co.uk or follow us on social media here:
Facebook – @WellworkingLtd
Twitter – @Wellworking
Instagram – @Wellworking
LinkedIn – @Wellworking