Welcome to MRJ Recruitment. We're not just in the business of recruitment; we're in the business of shaping the future. We are thrilled and honoured to announce our sponsorship of the excellent UK eCommerce Awards.
We're dedicated to powering startups, scale-ups, and global enterprises across the UK and Europe by connecting them with exceptional technology and product talent. We understand that a brand's success hinges on the individuals you bring into a team, and that's precisely where we come in.
What sets us apart from the rest? Our values and the fact we're more than just your average agency. What matters to you, matters to us, and we tailor our solutions to fit with your hiring needs across Digital, Product and Engineering.
Brought together by a superb team consisting of experts in UX, Product, Quality Assurance, Digital Marketing, Software Engineering, and more, we've assembled a diverse team that stands as "the alternative, not the typical."
We're not here to beat around the bush with fancy gimmicks though…. Put simply we're: "Driven by purpose, motivated by talent" and passionate about "Recruiting Tomorrow's People Today"
From Standard recruitment to Talent as a Service and Exec search, we provide comprehensive models that cover all aspects of hiring and ensure clients find the right talent exactly when they need it.
We take immense pride in the trust placed in us by leading brands such as Awaze, MoneySuperMarket, Space48, EVRi, Moonpig, CurrentBody, and Frasers Group, amongst others. And unlike other recruitment companies, we don't just talk about our successes… We'd rather show you.
Our long-standing Talent as a Service partnership with awaze involving a complete overhaul of their recruitment functionality and the establishment of entire engineering and product teams from scratch. As a business that was completely green to the Northwest initially, we singlehandedly helped scale the team from one CTO to now filling well over 100 roles. This expansion wasn't limited to Manchester either; it also extended to Copenhagen!
Our 7-year relationship with Evri, where we filled C-Level positions and top roles in product, data, UX, engineering and more. On top of this, we also played a key role in helping the team transform from old paper-based processes to the fast, agile tech-driven ways of working they're associated with now.
Our close-knit collaboration with Moonpig where we helped, through tech hirings, the team navigate through an IPO listing that valued the company at £1.2 billion as well as helping the team grow from 0 to now over 50 in Manchester.
Or maybe our journey with MoneySuperMarket where we helped increase their staff from 40 people to over 300+.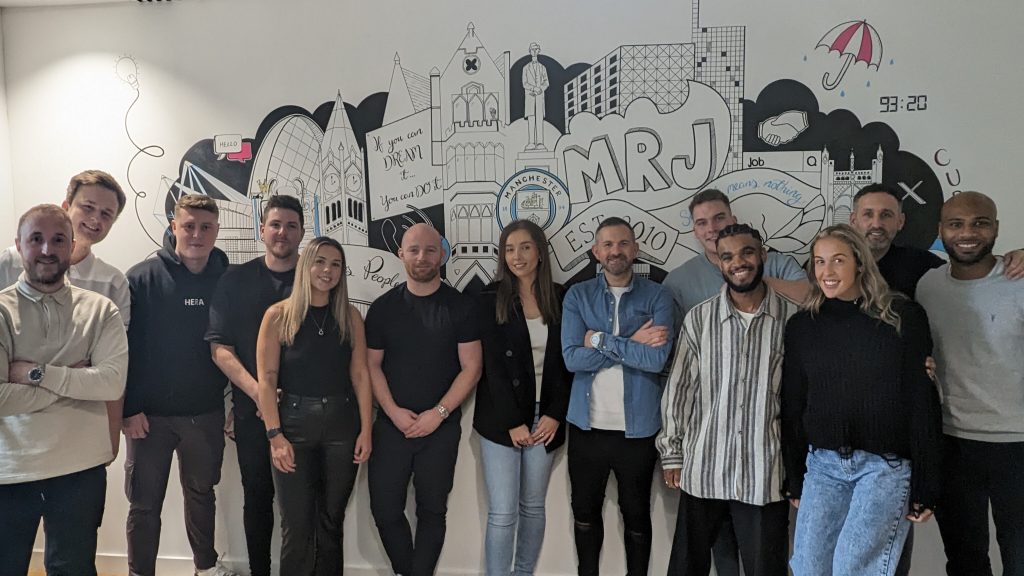 Our client's confidence in MRJ Recruitment stems from our proven ability to deliver and support the tech industry consistently.
Still doubtful? Check out our LinkedIn or just a handful of reviews our specialists have received regarding our services:
"Worked with Cam over the last few years and has always been excellent at finding new job roles for myself with a very good knowledge base of the industry and tech within it, would 100% recommend any QAs reach out to cam for any potential roles"
"Chloe has been amazing to work with right from the beginning, all the way to the very end of my job search. She was respectful about avoiding calls whilst I was out the country, but also proactive when progressing through the stages. Even more, she always kept me up to date on how and when I might expect to hear back in an appropriate manner"
"Lewis delivers great professional services. Excellent communication! I would always recommend Lewis to anyone who wants to find suitable alternatives for career quickly and without unnecessary hassle. Thanks Lewis for your support."
"Ben was key for me landing my current role and securing a decent salary increase. I found Ben to be friendly and professional and importantly he helped prepare me for the interview process, which went smoothly with no surprises, to great success."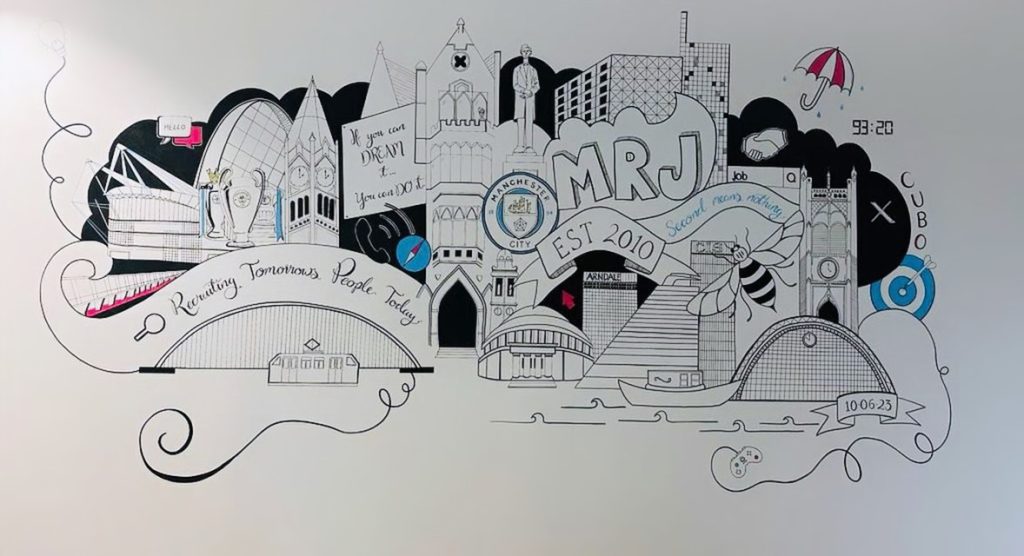 Alongside this, we're also proud to power two of the biggest tech networking events in the Northwest, Manc.js & TLNW –designed for collaboration and knowledge sharing within the digital sector.
Manc.js – our bi-monthly meetup group designed to bring together JavaScript programmers and software dev enthusiasts for evenings filled with curiosity, camaraderie, and code with a particular focus on web/mobile development, Typescript, Node, JavaScript, Testing, Rust and more.
TLNW – Our networking event featuring the industry's biggest and most influential leaders sharing their stories and offering advice to the next generation of leaders. Noteworthy names in our lineup include the CIO at Boohoo, CTO at Evri, Senior Director at Slalom Build, CTO at Crowdcube and many more.
With both events located and sponsored by Manchester's hottest offices & venues, you may notice a common thread running through everything we do… whether it's our tech events, recruitment efforts or annual charity 5-a-side fundraiser we organise with The Christie, each move is in service of uplifting the tech and digital community across the Northwest.
Because of that, when the invitation arrived to sponsor the UK eCommerce Awards, it was a no-brainer. We are proud to be part of such an impactful event: one that celebrates entrepreneurs, rewards digital innovation, and inspires the next generation.
Over the past year, businesses have had to adapt to challenges and the UK eCommerce Awards recognises those who refused to accept defeat and rose to meet this challenge head-on. Our sponsorship is a testament to our dedication to supporting and uplifting these trailblazers as well.
Well done to each and every nominee and winner and we hope you enjoy the evening!