Cedarwood Digital are delighted to be nominated for two UK eCommerce Awards off the back of our best year yet and is looking forward to celebrating a successful 12 months along with our industry counterparts at the upcoming UK eCommerce Awards.
After celebrating winning the Best Small eCommerce Agency category for the last two years we're hoping to make it three in a row – in addition to a nomination in the category of eCommerce Search Campaign Of The Year with our client Hayes Garden World. Winning the award for the last two years was great exposure to eCommerce companies and helped to build our profile as a company with a solid foundation to deliver results in the eCommerce space.
With the current cost of living crisis, it has been a tough economic landscape for many eCommerce businesses, so we are particularly proud of this case study where we have utilised granularity to build out effective PPC campaigns and maximise efficiency and ROI for our client when it matters the most.
In addition to focusing on driving success for our clients, 2023 has been a year where we have continued to focus and drive staff development, implementing new ways of working to help our staff with their work/life balance and supporting our staff with both on the job skills development and their own personal emotional intelligence development to support them with their day-to-day roles.
This has included further training to help us develop our vision, purpose and values, regular attendance at industry events and encouraging our staff to take the time they need to upskill regularly. In an industry which is constantly evolving we see this as a huge benefit to both our staff and our clients, ensuring that we are always at the forefront of our game.
We've also upped our social game, organising regular staff socials and events to further improve that work/life balance!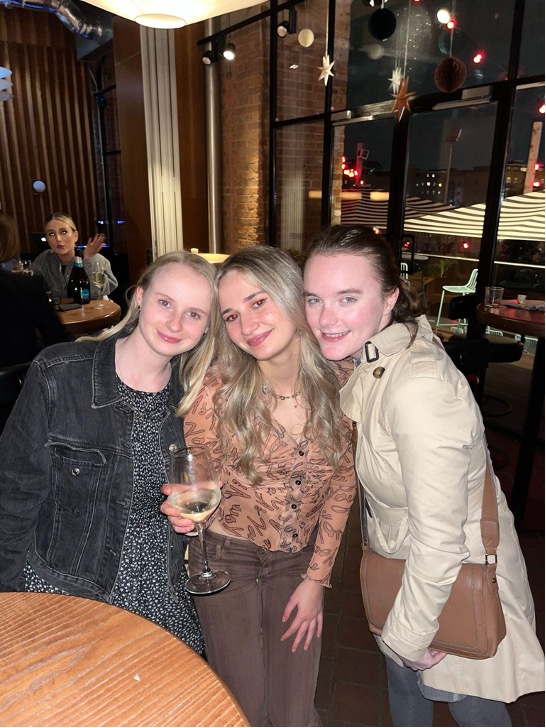 Earlier this year our Director Amanda shared her eCommerce knowledge at a number of key events including Brighton SEO, MissingLink LIVE, Sheffield DM and Leeds Digital Festival, where she joined a panel to talk about the impact of Web3 and its significance on the eCommerce landscape.

As a business, we've always found it incredibly important to give back to the community where we can and are looking forward to continuing and growing our speaking and conference engagements in 2024 as we continue to expand our eCommerce offering.
As we look forward to 2024 our main goals are to continue to offer effective SEO, PPC and Digital PR services across our eCommerce clients and to continue to innovate – looking at ways to improve efficiency and ROAS at a time where ROI has never been more important, this has been a key feature of our awards entries for 2023 and will continue to be so in 2024.