It's remarkable to think of how far we have come in our journey to help the British public get a great night's sleep, from a basic first website launched in 2003 that only sold a handful of new-age 'bed in a box' mattresses, to a passionate team of over 80 people supporting the many thousands of customers in their selection to find the perfect mattress.
Getting to this point was no simple task, however at the core of it all was the focus to make the selection process and buying experience for our customers as simple as possible. This means bringing together the best product selection, a great digital and in-store experience and delivering it with slick logistics and after sales service.
Foremost, we're a digital first company. This means we invest heavily in our user experience, software development, digital marketing and rich advice and product content. Our philosophy is to always consider what the customer experience should be across all these touchpoints, and never let the technology be a barrier to giving the customer what they need.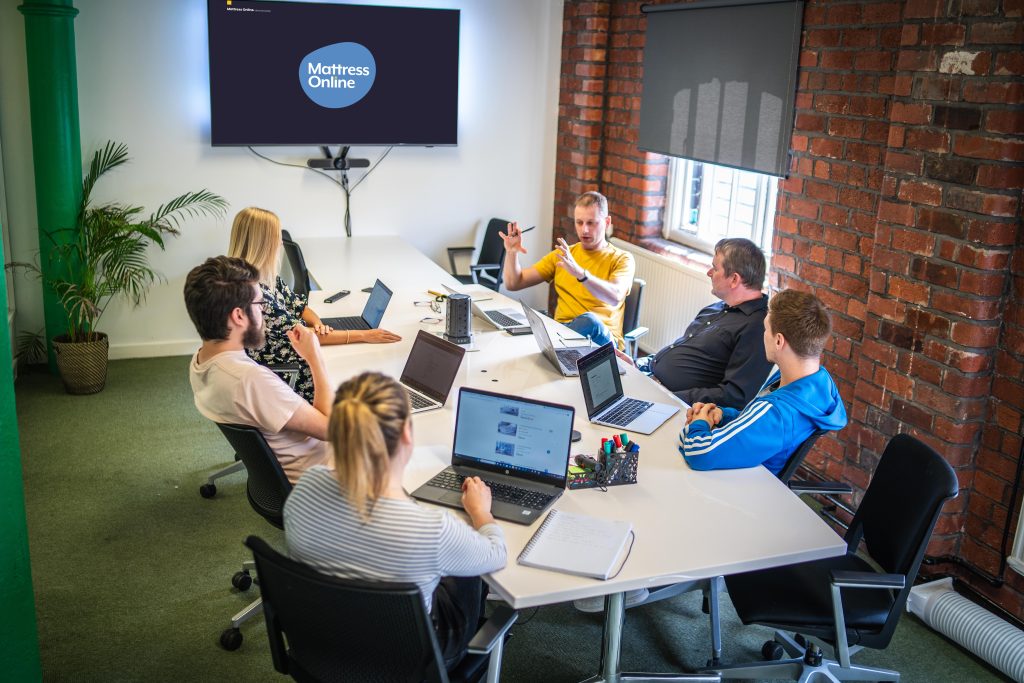 We invest heavily in great supplier relationships so that we can offer our customers the best quality product at the most affordable price. We work with our suppliers to make sure we have an offering at all price points to meet the individual preferences of our customers.
We've built up an impressive set of operations resulting in us being the UK's largest stockholder of mattresses – our customers can find the mattress they like and sleep on it tomorrow, delivered via our own fleet or via our trusted delivery partners, ensuring we are able to guarantee a great service.
Working with our partners, we're able to create the convenience of recycling your old mattress simply by selecting the option in the basket. 150,000 customers have taken advantage of this giving them a seamless experience going from old to new in one delivery. The National Bed Federation estimates that only 19% of mattresses are recycled each year with the rest ending up in landfill, so it's important that we're doing what we can to help improve this.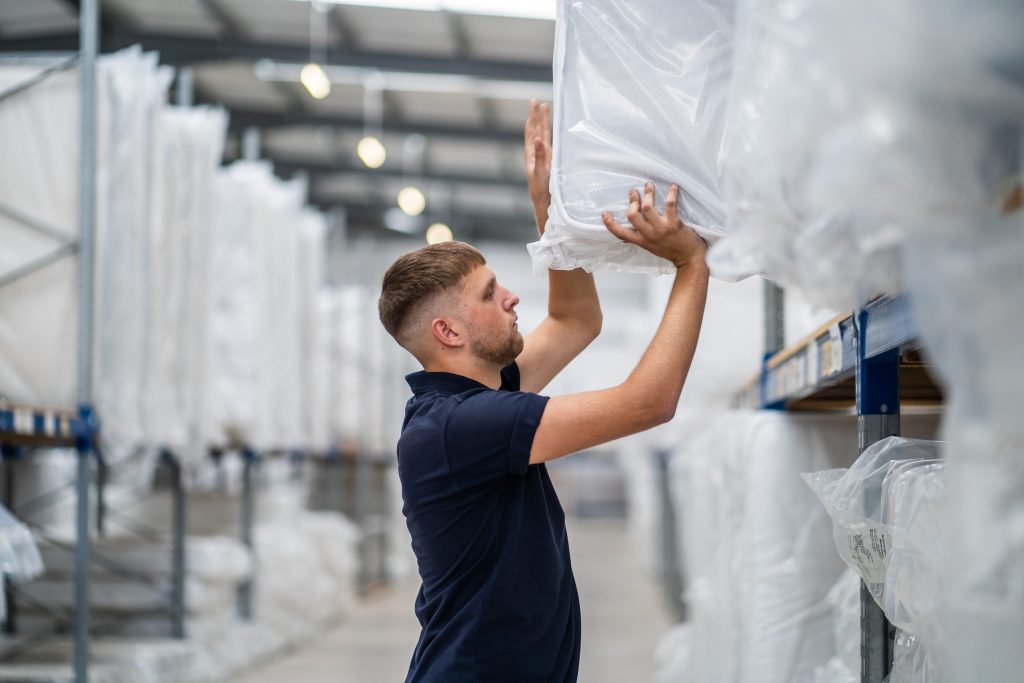 Our teams work diligently, helping our customers make the right choice when investing in a new mattress. This is why we launched our Comfort Guarantee where customers can swap a mattress they don't like, not just with specific brands, but across all our mattresses. We want our customers to buy with confidence and get the product that's right for them.
Our customers can buy with confidence by seeing the experience of hundreds of previous customers who have actually slept on the product—good or bad—through our shared reviews from online to in-store. This helps us deliver a fully transparent buying experience. And our customers are happy – with an unsurpassed 4.8/5 independent review score within our industry from nearly 60,000 reviews.
We also know the importance of helping our customers where they feel most comfortable, and this is why we're on a growth plan to expand from three stores to 10 – bridging the digital and physical buying experience and providing our customers with what we do best—no matter where they like to shop.
But it doesn't stop there. We're continuing to develop our passion for helping our customers get a great night's sleep. We partner with James Wilson, The Sleep Geek, to provide practical, product lead sleep advice so our customers can feel confident in their purchase. We've partnered with Zarach, a sleep charity helping lift families out of sleep poverty. Our work with Cavendish Cancer Care helps us provide accurate and valuable sleep and wellbeing advice, along with supporting the health and wellbeing of our staff—all while contributing financially to the support they give for families affected by cancer.
Finally, we do all this by investing in our dedicated and passionate staff. From the longest serving to those who are just joining us, they become an integral part to help continue this journey.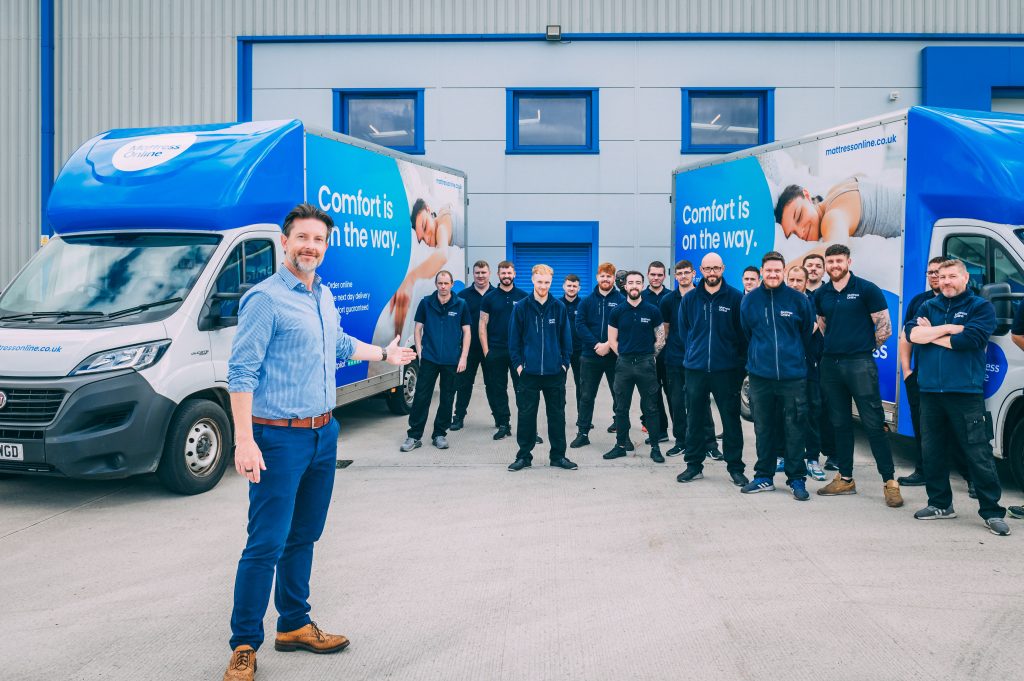 William Costello, Web Developer:
"I've been working at MattressOnline for 9 months now and I am proud to be part of a fast-moving and innovative team. My ideas are heard and I'm
always proud seeing our hard work contribute to the customer experience on the website. I can't wait to get more features out there!"
Martin Adams, Chief Innovation Officer
"Being shortlisted is a huge honour, especially when reflecting on those early days 20 years ago working on the first version of the website. It's so rewarding to see how it's evolved over the years and served hundreds of thousands of customers, all while getting to work alongside some very special people along the way."
While the company shortly marks its 20th year, we feel we're only just getting started. We have ambitious plans, but by approaching it with the same careful and steady mindset, we can't wait to see how far we can go in the next 20 years.
LinkedIn – @MattressOnline
Twitter – @mattressonline
Instagram – @mattressonlinehq