Announced on the 8th of September 2023, Growthack was shortlisted for the 2023 UK eCommerce Awards and we're absolutely thrilled to be named a finalist in the 'International/Export Website of the Year' category at the prestigious awards ceremony.
This recognition is a significant milestone for us and serves as a strong validation of our unwavering commitment to deliver for our clients on a global scale.
About Growthack
We do things a bit differently, we're not your typical digital marketing agency. Effectively, we remove the barriers to achieving results i.e. no account managers. Clients have direct access to the experienced specialists doing the work.
Our Approach:
Instead of spreading ourselves thin across various areas of digital marketing, we've chosen two key areas: SEO and paid media. This approach allows us to offer laser-focused strategies that get real results.
Plus, when a project needs additional expertise, we tap into our network of talented designers, writers, developers, and strategists who genuinely understand their craft to provide the best possible solutions for our clients.
Client Testimonial:
"We have worked with Growthack Digital from its inception. Our experience has been 100% positive and we are pleased to highly recommend this eCommerce marketing agency. Kevin and Leo are very talented SEO and PPC professionals who have helped us to expand our business in the UK and also to define an international growth strategy for us."
A combined approach to marketing via paid and organic channels:
We took a combined approach, ensuring both technical issues were resolved as well as meeting the strategic objective of further international expansion – resulting in over 40% revenue growth in key international markets.
Overall, our solutions helped address revenue tracking discrepancies, improve its website's technical infrastructure, and implement effective marketing strategies to drive traffic and revenue growth.
Tracking
Having identified that the technology stack distorted the attribution of web sales, improving the measurement framework was a top priority.
SEO
Organic traffic peaked in 2021 and has been in decline since, so we ensured that the most pressing legacy technical issues were resolved to provide stability and provide a platform for growth.
Technical: an audit revealed several issues such as multiple canonicals, duplicate pages, and hreflang issues. We also transitioned to the latest version of Adobe Commerce, working with our specialist development agency partner. This major upgrade improved the security, performance, and functionality of the website, positioning it for growth
Content: working with the internal marketing team, we created content in line with the audience to attract additional relevant users.
Paid Media
Campaigns were leveraged to expedite international brand recognition, with a primary focus on keeping both; customer acquisition and development costs as low as possible.
Google: Our approach to internationalising product ads included a scalable, out-of-the-box product feed to enter new territories without significant upfront costs.
Social Media: With Google advertising generating an increased volume of relevant traffic to the website, our paid social strategy focused heavily on visually exemplifying the client's product quality and garnering trust as a leader in the online marketplace.
Specifically, for the US we noticed the following:
It was clear that the US market was largely more religious. Therefore, we doubled down on religious themes in line with the product offering.
Referencing Google Ads conversion data, we found a handful of high-performing states representing the most active buyers.
Customer acquisition for the US was heavily reliant on advertising so we also strengthened the organic presence for the country.
What this means to us
Being shortlisted is an honour. It validates our commitment to delivering exceptional results and making a global impact for our clients.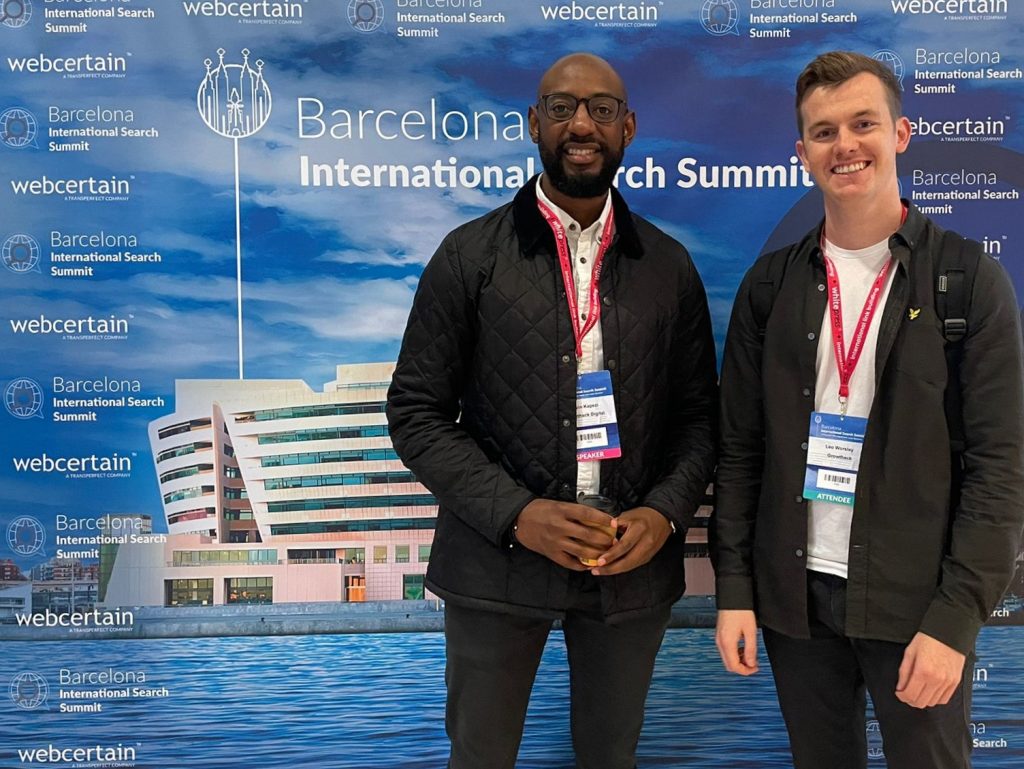 We are truly humbled by this recognition and grateful for the opportunity to showcase our expertise on a prestigious platform.
We hope to build on this experience and further improve our offering to our clients.
You can follow Growthack's journey on Linkedin.