Following the eCommerce sales boom during the pandemic, online retail is now facing the challenge of inflation – costs are increasing whilst consumer spending is down.
This pulls into sharp focus every retailer's overarching goals; to increase revenue whilst optimising advertising and commercial spending, keeping CPA to a minimum.
The traditional approach to advertising on Google Shopping
Search remains one of the most significant channels contributing to retailers' revenue, and retail's share of ad spending on Google is by far the largest across all industries.To improve their advertising performance, retailers generally work with agencies or use their in-house teams to run and optimise their Google ad campaigns. This approach has many drawbacks, including:
Without automated decision intelligence, advertising optimisation decisions can't be actioned 24/7 – there is only so much data a human can process. Upp continuously analyses 72 million products on Google Shopping, taking over 48,000 actions on them per week.
Invaluable data remains in silos and therefore valuable insights cannot be gained. Upp connects retailers' business data and inventory intelligence with real-time consumer trends
Humans can't find, predict or act on unexpected trends – only automated technology can do that
There's a restriction on working hours i.e. if there's a demand spike over the weekend or one evening, an agency or in-house team won't be able to adjust budgets to meet demand and the retailer will lose out on potential revenue
A new approach to performance marketing on Google Shopping
Upp is the world's first decision intelligence software for retail trading, connecting previously disparate data sets to form a unique decision-making system for each and every and every SKU advertised on Google Shopping. And this technology is transforming the trading capability of online retailers.
Upp is the first platform to drive retailers' outcomes, by fully matching business objectives with their advertising campaigns. The technology can process thousands of data points simultaneously to action ad optimisation decisions, unlocking growth pathways for retailers and making sales faster.
Upp has some impressive statistics as their average customer sees:
32% increase in products hitting ROAS – return on advertising spend
16% increase in new customer purchases
62% increase in the rate of transactions
Why should we care?

The technology therefore enables teams to intelligently automate advertising decisions, which streamlines advertising and makes more money for retailers. But more than that, Upp also gains powerful insights – and it's these that drive better results across the business. Upp is able to report back to customers on issues with inventory, changes in trading conditions, price competitiveness and insights on promotions and delivery. For the first time, retailers gain a complete commercial picture in real-time, can explain performance, and justify decision-making in line with business objectives – increasing commercial confidence.
Performance marketing that boosts business performance
Upp is the first to build an ad optimisation platform which is centred around a retailer's inventory data and creates individual product or SKU-level campaigns. This gives retailers the opportunity to capitalise on demand spikes automatically, and for their inventory to be advertised as effectively as possible. By connecting first-party inventory data (stock) with Google consumer data (demand) and business intel, Upp not only improves sales where it matters but also helps prevent overstock and wastage.
Drew Smith, CEO at Upp commented "Upp is on the side of retailers, always. We've worked extremely hard to develop the most powerful and effective AI on the market and are thrilled to be shortlisted for the Best eCommerce Innovation Award. We've seen retailers achieve hugely successful results within just weeks of using Upp, by putting inventory intelligence at the nucleus of their commercial decision-making. I'm extremely proud of the talented team of talent we've built and there's lots more to come from Upp in the coming months."
The future of retail trading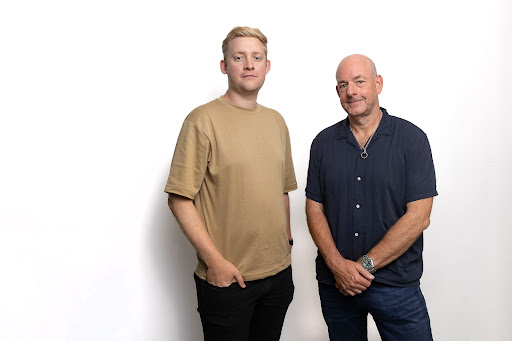 Currently Upp uses the 4 levers retailers have to affect their trading (advertising, pricing, promotions and delivery) to give customers insights previously impossible to gain, that directly affect business outcomes. In the future, Upps decision intelligence will directly affect these 4 levers – pricing, running promotions, and choosing the best delivery method for products based on costs, value and timeframe.
Since launching in 2019, Upp has on-boarded 28 big brand names, including Charles Tyrwhitt, Nordgreen and Poundshop.com, facilitating £425m in global online retail sales and managing £85m of Google Shopping advertising spend. These clients see an immediate quarterly return, with revenues increasing on average by 27% within the first 90 days of using Upp.
Discover more at upp.ai, and follow us on social media on LinkedIn and Twitter.